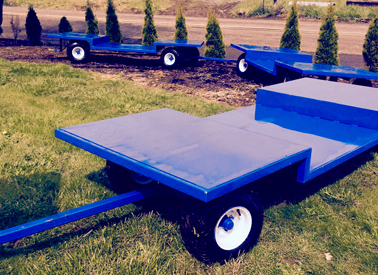 We can design equipment specifically for your custom needs, or provide options to be used with your existing equipment.
We are updating our replacement parts lists and will post them on the equipment pages on this site as they are available.
We've developed our custom equipment from experience and with feedback from our customers, and offer you products that we're proud to see in fields and lots all over the country. We have a team of 5 excellent mechanics, painters, welders, and engineers who work out of our shop in Woodburn, Oregon. We start with heavy duty materials, steel, and quality parts to give you a long lasting and durable product.